The TeslaCrypt family of ransomware encryptors is a relatively new threat: its samples were first detected in February 2015. Kaspersky Lab recently discovered the latest version of the Trojan – Tesla Crypt 2.0.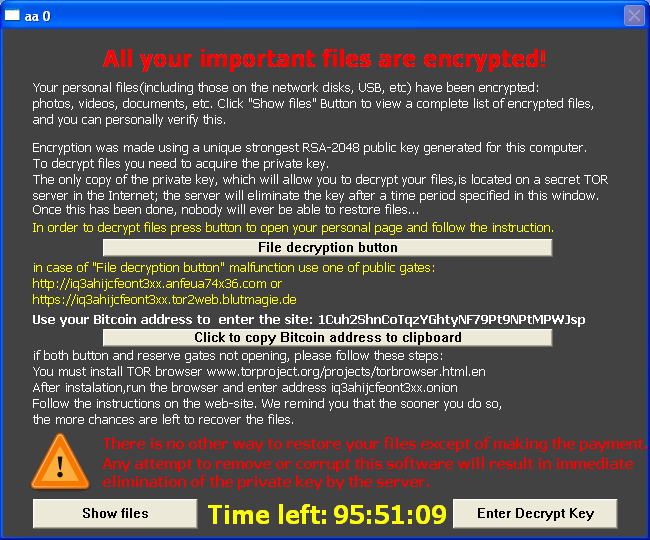 TeslaCrypt Files Are Impossible To Decrypt
This version is different from previous ones in that it uses a significantly improved encryption scheme, which means that it is currently impossible to decrypt files affected by this version. It also uses an HTML page instead of a GUI. Incidentally, the HTML page was copied from another Trojan – Cryptowall.
Starting from version 0.3.5, Tesla Crypt affects both regular drives connected to the system and all file resources available on the network (shares), even if they are not mounted as drives with letters of their own. Few other encryptors can boast this functionality