Backup and restore files and data for disaster recovery of your important files. Data backup and recovery is one of the most important things you can do to protect your files and data.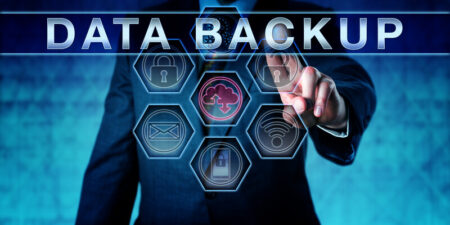 Backup and restore services allow home and business computer users to recover from a potential disaster or unforeseen event. Data backup and recovery software is used to back up important data and restore it when needed.
The Importance of a Backup and Restore Service
Backups protect against human errors, hard drive failure, virus or malware attacks, power loss, and natural catastrophes. Whether it's pictures, documents, video files, or personal files, your files and data need to be protected.
Managed Backup and Disaster Recovery with Anti-ransomware
Back up with cutting-edge anti-ransomware safeguards will keep your data safe from threats. We can backup individual files or your entire computer by backing up the entire system as a single file.
Full backups ensure a bare metal recovery. Bare metal can restore the physical Windows desktops and laptops from the scratch.
In the event of a data disaster, we can easily restore all information to new hardware from a secure backup.
Continuous data protection with managed backup and restore
Ensure users don't lose their in-progress work by defining a list of critical apps that are frequently used. The backup and recovery agent monitors every change made in the listed applications. No matter where the user saves the file – the data is continuously backed it up.
If the system needs to be restored, you can recover the data from a backup. We apply the latest changes, so no data is lost.
Our Managed Backup Services Protect from Cyber Threats
Our managed backup service delivers a unique approach. We combine cloud backup with cyber protection, such as anti-malware and antivirus to keep data secure.
Providing the best managed online backup services. We are equipped with the flexibility needed to protect a wide variety of platforms and data volumes. We provide unique recovery requests while keeping your recovery times low and your productivity high.
Contact us for more information on our managed backup solutions and backup management for your home or business.