Malware can hit at the most unwanted and unpredictable times.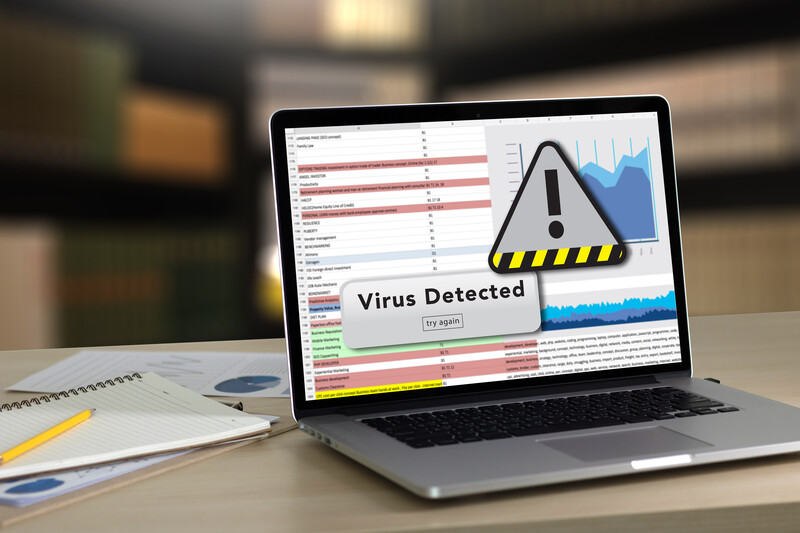 When this occurs, it's important that you find a reliable malware removal service to clean your computer or laptop.
We offer professional removal of viruses, spyware, and malware including hard-to-find, deep infections including web browser hijackers and keyloggers.
Not only will we remove the malicious programs from your computer, but we will also diagnose and repair the damage they caused to your program files and your entire computer system.
Malware removal is the solution to what has become a serious threat to your computers and laptops.
Viruses, spyware, malware, hijackers, and keyloggers. These types of malware have become a significant threat to your computers and laptops.
A virus infection can ruin or delete your computer files, and leave you open to financial threats by sharing your banking information.
Data loss caused by infections can hurt your business, and stolen and shared personal files or pictures can become a source of personal shame.
Malware can even endanger the computers of everyone connected to you. To combat these threats, you need a professional virus removal service that understands what they are dealing with and how to remove the exploits without losing your files and data.
Virus removal can be done in our shop or remotely using our online malware removal service.
We will successfully remove the viruses, malware, and spyware from your computer.
A1 Computer Repair technicians will assess your computer or laptop software and settings to confirm that it is protected from additional attacks or another infection.
Our technicians are skilled malware removal experts who use established methods and processes for virus removal and computer security.
If you require more info on malware solutions, just contact us using the form below. We are available to answer any virus removal questions or anti-virus solutions.