Laptop repair services include screen repair, hard drive repair, hard drive replacement, notebook batteries, laptop upgrades, laptop-battery replacement, LCD screen repair, keyboard replacement, motherboard repair, and power jack repairs for all makes and models of laptops including Dell, HP, Sony, Toshiba, Gateway, Lenovo, Apple laptops and many more.
If your laptop broken, acting up, or running sluggish? we can help.

Most Common Laptop Repair Items
Broken Power Jack? One of the most common laptop problems that we see is the broken power jack. No matter how it happened, a non-working power jack puts your entire laptop out of commission because it cannot be charged.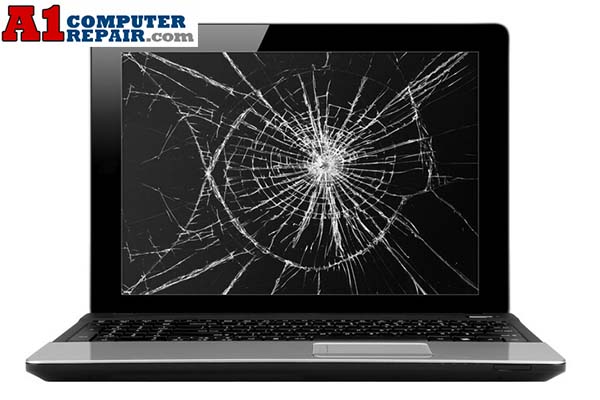 LCD Laptop Screen Replacement Broken laptop screens are becoming a lot more common with new laptops as the manufacturers are making thinner lids to keep them light and stylish. Thinner, lighter lids don't provide any structure to protect the LCD/LED. Our computer screen repair rates are affordable and we can replace your broken screen and get your laptop back up and running.
Laptop Virus Removal If your laptop is contaminated with a virus, trojan, or other malware it should be eliminated as soon as possible. Most malware can be removed and cleaned within a few hours at or using our Online Computer Repair service. We will remove all viruses and malware (even harder to detect deep infections) and install a recommended anti-virus solution.
System Optimization Optimization and preventive maintenance will speed your laptop up by eliminating bad computer registry entries, repairing or replacing damaged windows files, eliminating unneeded files, removing bloatware like trial and marketing software, and limiting or removing unwanted programs that are needlessly using your system resources, repair disk errors, optimize disk and install high-performance anti-virus software. Repairs can be done in a few hours or using our Remote Computer Repair services.
Contact Us About Computer Repair