Local computer repair done on-site at your home or business. We offer affordable on-site computer service to most areas of El Dorado County and surrounding areas. On-site local computer repair available in Placerville CA., Shingle Springs, Cameron Park, Diamond Springs, El Dorado Hills, Folsom, Pollack Pines, Camino, El Dorado, Citrus Heights, Rancho Cordova.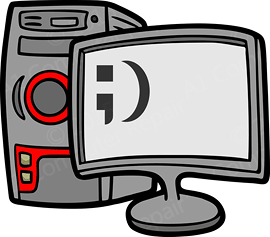 How Our Local Computer Repair On-site Service Works
After you contact us we schedule an on-site service call to your home or business. We can perform the repairs at your location or we can pick up your computer or laptop and bring it to our location to complete the repairs. After the computer repairs are complete, we return your computer and hook it back up.
Local Computer Repair On-site Computer Support Services
Expert computer and laptop repair services
Computer upgrades and hardware installation
Remove viruses, malware, spyware and other malicious software
Replace broken laptop screens, keyboards, fans and power plugs
Wireless and wired internet installations and upgrades
PC security assessment and protection setup
New computer installation and setup
Computer or laptop upgrades (more memory and/or hard drives)
Data recovery from hard drive failures
Printer installation and setup
Computer backup and cloud computing setup
And much more…….
For home and businesses outside of our local service area, we offer remote computer repair and support services at very reasonable rates. Online / remote computer repair is available nationwide and ideal for most computer problems including fixing slow computers, removing malicious software, fine tuning computers for maximum performance, repairing system errors, diagnosing failing hardware component's and much more.
Contact Us About Local Computer Repair