You might occasionally discover identical (or seemingly identical) files on your computer. Identical files waste storage space and can make it difficult to manage your files. Duplicate File Cleaners enable you to track down duplicate files on your PC that can take up extra space and remove them.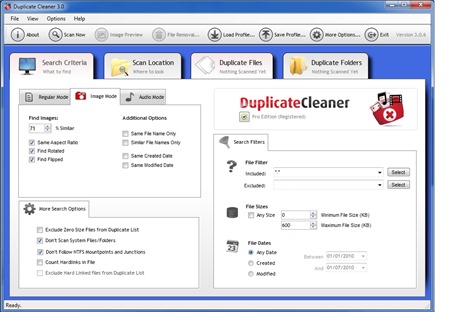 The only program we use and the only one we recommend is Duplicate Cleaner from Volcano Software and it is great! it is very easy to use and easy to group and delete duplicates.
It Finds Duplicate Files by content, name, or date. It Finds similar images and compares music by tags. It will search your documents locally or on the network.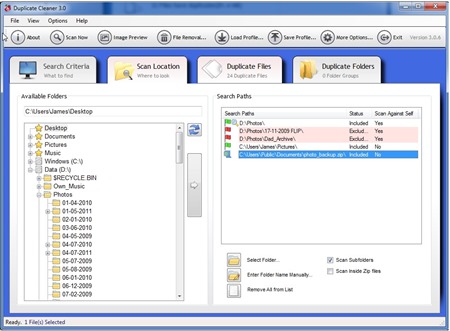 Duplicate Cleaner will deep scan for all types of files – photos, music, films, video, Word documents, PowerPoint presentations, text files – you name it, if it appears twice on your computer then Duplicate Cleaner will find it. Once these files are found you are provided with helpful tools to enable you to select which copies to delete or move. These files can be deleted to the recycle bin or moved elsewhere.
You can Download Duplicate Cleaner Here, there is a free version and a Pro Version. The Pro Version is only $29.95 and if you have a lot of files to manage, I suggest grabbing the pro version.