Managed Service Provider Keeping Our Clients Protected 24/7 365 Days a Year

Malware, Trojans, botnets, APTs, viruses, phishing, watering holes, point of sale (PoS) attacks, ransomware, spam, malvertising, crapware, life jacking, and stolen data. Key findings from Symantec's 2014 Internet Security Report don't paint a pretty picture. Here are just a few of the highlights:
91% increase in targeted attack campaigns in 2013, 62% increase in the number of breaches in 2013, 1 in 392 emails contain a phishing attack, Web-based attacks are up 23% and 1 in 8 legitimate websites have a critical vulnerability that can be passed on to your computer.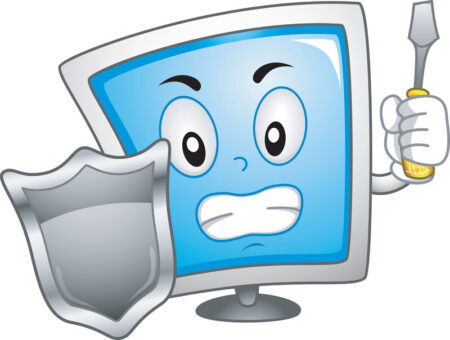 As a Managed Service Provider, making sure our clients don't fall victim to cyber threats and system failures requires much more than a single anti-virus tool or an occasional computer check. A1 Computer Repair employs a wide range of solutions to keep your managed endpoints safe with our preemptive maintenance program.
Our managed services system monitors over 100 important computer components and checks your devices every 60 minutes.
Standard Monitoring Includes:
24/7 system monitoring and error checking (Every 60 minutes)
Commercial grade antivirus with threat detection
Unlimited remote service, assistance, and repairs
System updates and security patch management
Third-party software updating and patching
Hardware and software health checks
Reduced service call rates for customers
Drive space and vulnerability checks
Additional Monitoring Solutions Include:
Fully managed secure cyber protect cloud backup
Configurable web filtering and site blocking
Fully managed secure email and messaging
A1 Computer Repair has the perfect managed services plan to keep your computer or small business system running. We monitor your computers, fix or stop issues before they create a problem, take care of your computer needs behind the scenes, and make sure your operations run smoothly.
Learn how preemptive computer maintenance from a managed service provider can save you and your company money while keeping your valuable data safe.
Contact Us With Managed Services Questions