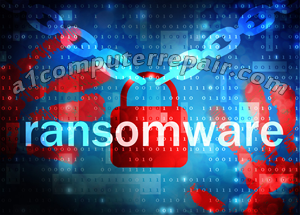 Ransomware is malicious software used by cybercriminals all across the world to get hold of your computer and computer files for ransom, demanding payment from you to get them back in normal working condition. Although ransomware is not a common malware, over time it has proved to be a very effective one. Various new variants of ransomware are swarming in the digital market these days, all specifically designed to frighten the victim into paying a fee to get their computer back in a normal working state. Lately, many cybercrooks have started targeting it locally, making it even more dangerous than before.
However, you can save your system from giving in to the ransomware attack by employing these simple, yet effective steps-
Back up your valuable data
This one is an overall security tip on which you can fall back if your computer system is attacked by ransomware. Have a regularly updated backup of your valuable data so that even if you do become a victim of ransomware, you don't have to lose all your vital data. In such a case, you can easily restore your system and refurbish all your important documents from backup. Having a regular backup regimen is really important for you, preferably on an external hard disk or any backup service.
Use a robust security suite
It's always good to have a strong backing of a robust Internet security software program to help you pick out the identity thefts, suspicious activities, and unsolicited dangers. These days many new variants of viruses, malware, and ransomware have hit the digital world, escaping even from the strong detection systems. Hence, it becomes really essential to have an added layer of protection to help detect the ransomware or mitigate its effects after the attack. Install CryptoPrevent as well as a commercial-grade anti-virus like ESET Nod 32.
Patch/update your software
The ransomware authors and programmers heavily rely on the people who are running outdated software. This outdated software is vulnerable itself and it makes the whole computer system susceptible to any malicious attack, which can exploit other programs on your computer to silently get into your system. So, keeping all your software updated can decrease the potential threat of ransomware. For this purpose, you can turn the update notification system of your software program, which will timely alert you about the security updates and patches.
Disconnect from the Internet immediately
Getting a ransomware note from an unknown source can prove to be a real threat to your computer system. In such a case, don't panic; rather disconnect your system from the Internet so that your personal information isn't transmitted to cybercriminals and hijackers. The best action could be to simply shut down your computer system and re-install the software and data backup after turning it on. This way, you can not only start afresh but your computer system will be saved from literal damage by a malicious program.
In the end, all you have to do is to stay alert and use a robust security suite to prevent ransomware attacks. Though, following these steps will help you avoid your computer system from becoming a victim of ransomware.
Article Credit Tech Genie @ http://blog.techgenie.com/security-how-to/five-steps-to-avoid-ransomware-attack.html