Multimedia Laptop Workstations from Lenovo
Revolutionary Intel® RealSenseTM 3D camera on the new Lenovo Z51
The new Lenovo Z51 also features an optional Intel® RealSenseTM 3D camera that brings the world to life in 3D. Featuring full 1080p color and a depth sensor, the revolutionary 3D camera allows the new Lenovo Z51 to sense and capture depth like the human eye.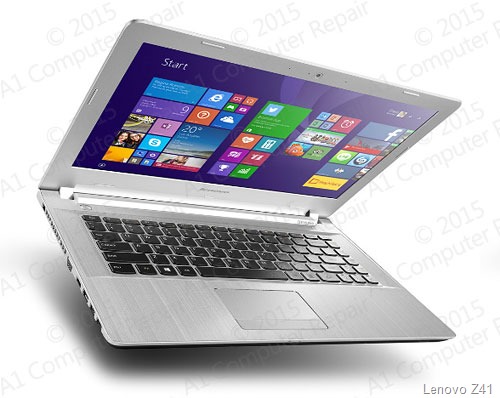 Users can 3D scan objects to 3D print, play 3D games or use gestures to control the laptop. Customers can also create a more lifelike video chat experience by changing the background and sharing content.
Lenovo Z41 and Lenovo Z51 – The ultimate multimedia workstation for music and movie lovers
The new 14-inch Lenovo Z41 and 15-inch Lenovo Z51 multimedia laptops are equal parts home-entertainment center and powerful workstation. Featuring a stunning FHD display (Full High Definition), optional AMD discrete graphics, and immersive Dolby® DS 1.0 Home Theater® Surround Sound for crisp sound and sharp visuals, they are ideal for streaming videos, and downloading music, and gaming.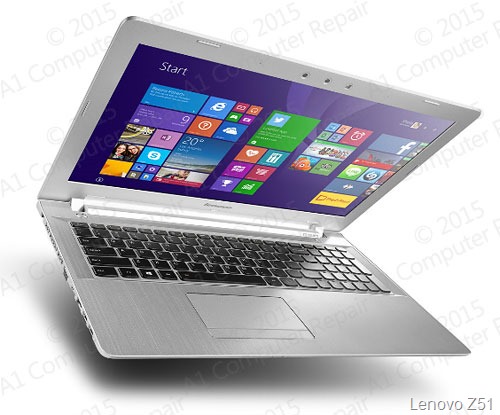 The new Lenovo Z41 and Lenovo Z51 multimedia laptops come with advanced 802.11 a/c WiFi technology for up to three times the Internet speed of regular laptops for faster web surfing, streaming, and downloading content. Engineered for productivity, the new laptops are powered by up to the latest Intel® CoreTM i7 processor with up to 1 TB of storage. The new Lenovo Z51 and Lenovo Z41 stand out for their beautiful color options in ebony black, chalk white, and crimson red (for the 14-inch laptop).
Lenovo Z41 and Lenovo Z51 (featuring an optional Intel® RealSenseTM 3D camera) are the ultimate multimedia workstations for music and video lovers
These Lenovo multimedia laptops will hit markets in June, Contact A1 Computer Repair for ordering information.